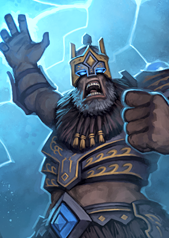 This article is a Stub, which is another word for an incomplete page.

It is either very short, or it is missing important details that are needed for it to be considered a full length article.

You can help BattleForge Wiki by expanding it.
For card listings, see Category:Stonekin Cards.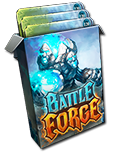 Searching for their giant master's treasure, the Stonekin elementals now have a strong presence in the wastelands. They are massive, heavily armored brutes and even while they lack fast moving units, each single one of them packs enough punch to take out a small army. The stonekin were hired as plunderers, they also wandered as nomads, they even joined the Skylords because of their power. The stonekin are a widespread and awesome faction. if used correctly can destroy, or defend.
Card Listing
Edit
There are no first era Stonekin; all Stonekin require at least one Nature orb and one Frost orb.
Second Era Stonekin
Edit
Third Era Stonekin
Edit
Fourth Era Stonekin
Edit
.

Community content is available under
CC-BY-SA
unless otherwise noted.