For card listings, see Category:Nature Cards.
For a printable card list, see Printable Nature Cards List.
"Nature chose to be. When earth had created the trees to shield itself from the rage of the wind and the bite of the rain, they were dissatisfied with being mere soldiers in the war of the elements. The trees rebelled against their grey master and created the power of Nature, to live in balance between the other elements. They drank the rains, cherished the winds, the light of the fire, and dug into the soil. They created the sprawling green forests and covered the lands with plants and animals. Acknowledging the balance of life, Nature never seeks to overpower, but rather prefers to achieve its ends by controlling and calming that which may become a threat."


-The Elemental Powers
Card Overview

[

]

Nature has many forms of crowd control and healing. This includes paralysis, sleep, transforming to pigs and rooting to the ground. Another popular ability of nature's units is Linked Fire which allows units to root themselves to the ground to power-up other nearby units with Linked Fire. Nature also has a lot of strong healing spells and units.

There is also a Spellblocking mechanic used for preventing the enemy from playing out any cards or using ranged attacks within a specific area.
Card Listing
[
]
First Era Nature
[
]
Creatures
Buildings
Spells
Common

Spearmen
Werebeasts
Windweavers
Tunnel
Primal Defender
Surge of Light
Uncommon

Shaman
Swiftclaw
Fountain of Rebirth
Ensnaring Roots
Rare

Mana Wing
Mark of the Keeper
Hurricane
Second Era Nature
[
]
Creatures
Buildings
Spells
Common

Ghostspears
Mauler
Breeding Grounds
Ray of Light
Curse of Oink
Uncommon

Burrower
Energy Parasite
Healing Well
Living Tower
Creeping Paralysis
Rare

Spikeroot
Shrine of Memory
Parasite
Ultra-Rare

Parasite Swarm
Third Era Nature
[
]
Creatures
Buildings
Spells
Common

Drones
Swamp Drake
Uncommon

Thornbark
Healing Gardens
Thunderstorm
Rare

Fathom Lord
Deepcoil Worm
Razorleaf
Wheel of Gifts
Revenge
Ultra-Rare

Timeshifter Spirit
Mindweaver
Enlightenment
===Fourth Era N
Premium Nature
[
]
First Era Cards
[
]
Second Era Cards
[
]
Third Era Cards
[
]
Fourth Era Cards
[
]
Card Table
[
]
[edit]
---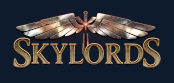 Battleforge has been revived by a group of passionate players and developers under the name Skylords Reborn

It is a fully functional, community-made, non-profit and completely free-to-play relaunch of the game. The relaunch has been worked on for several years, and receives regular updates.
The new Wiki can be found here: Skylords Reborn Wiki Page
---
.