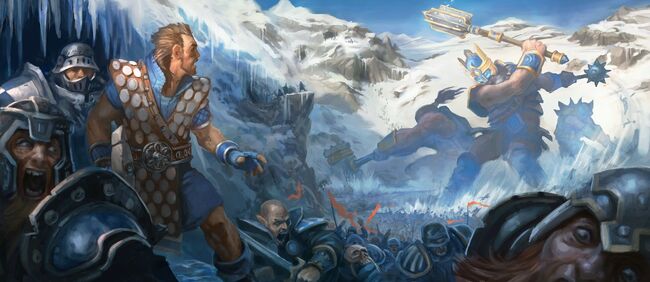 Encounters with Twilight

Scenario Overview
# Players
1
Difficulty
Std, Adv, Exp
The Encounters with Twilight scenario is the first map in the The Curse Campaign and is available from the Lyrish Reaches scenario hub.
Encounters with Twilight is a single-player map and can be played on standard, advanced, and expert difficulties.
The Twilight has passed. The humans are returning to the surface and meet an unknown evil, a strange curse that seems to befall man and beast alike. As the mercenary Rogan Kayle calls up to the Skylords for help, you hear his plea.
Enter Twilight

Defeat the Twilight Creatures
Clear the way for the refugees
Rogan Kayle must survive

The Road to Hope

Defeat the Twilight Creatures in the corrupted settlement
Remove the Twilight Infection from the old town
Walkthrough
Edit
Tip: This is mostly an offensive scenario, though you have the option to play on the defensive at the second part of the map. Whichever method you use, plan ahead and create an appropriate deck. ~Capture the first spare Power Well, AFK and wait there while amassing a force and drawing out all the power before setting off the next phase, *triggered by reaching the 2nd Monument*, then use the full force built during the beginning, to immediately capture the 3rd monument in the southwest corner as you enter the next phase. Construct 3rd-era units that will survive the enemies in the vicinity while your forces bide time, destroy the furthest northwest building immediately, or just after capturing the 3rd monument, then destroy all buildings along the southeast corner , destroy only one of the northeast buildings in the phase 2 area, *Third phase is triggered by destroying all enemies/buildings. You can buy yourself spare time to build an appropriate 3rd-era force without fear of constant attacks on expert difficulty if you refrain from destroying all of the buildings in the area around the 3rd monument.
If you choose offensive, you should remove most, if not all, defensive towers in your deck before starting the scenario. Since there are no time limits in this map, take your time and build a superior army.
BattleForge Game Guide: Example scenarios - Encounters with Twilight - part 1
For completing this scenario, players are granted some PvE Experience Points, Gold, and two Upgrade Cards.
Community content is available under
CC-BY-SA
unless otherwise noted.